Animal Sanctuary, Trauma Therapy & Safe House
Ranch Hands Rescue and Bob's House of Hope in Argyle, TX
---
To provide a sanctuary for people and animals, founded on hope and healing for the long-term recovery of trauma victims, special needs animals, and male survivors of sex trafficking.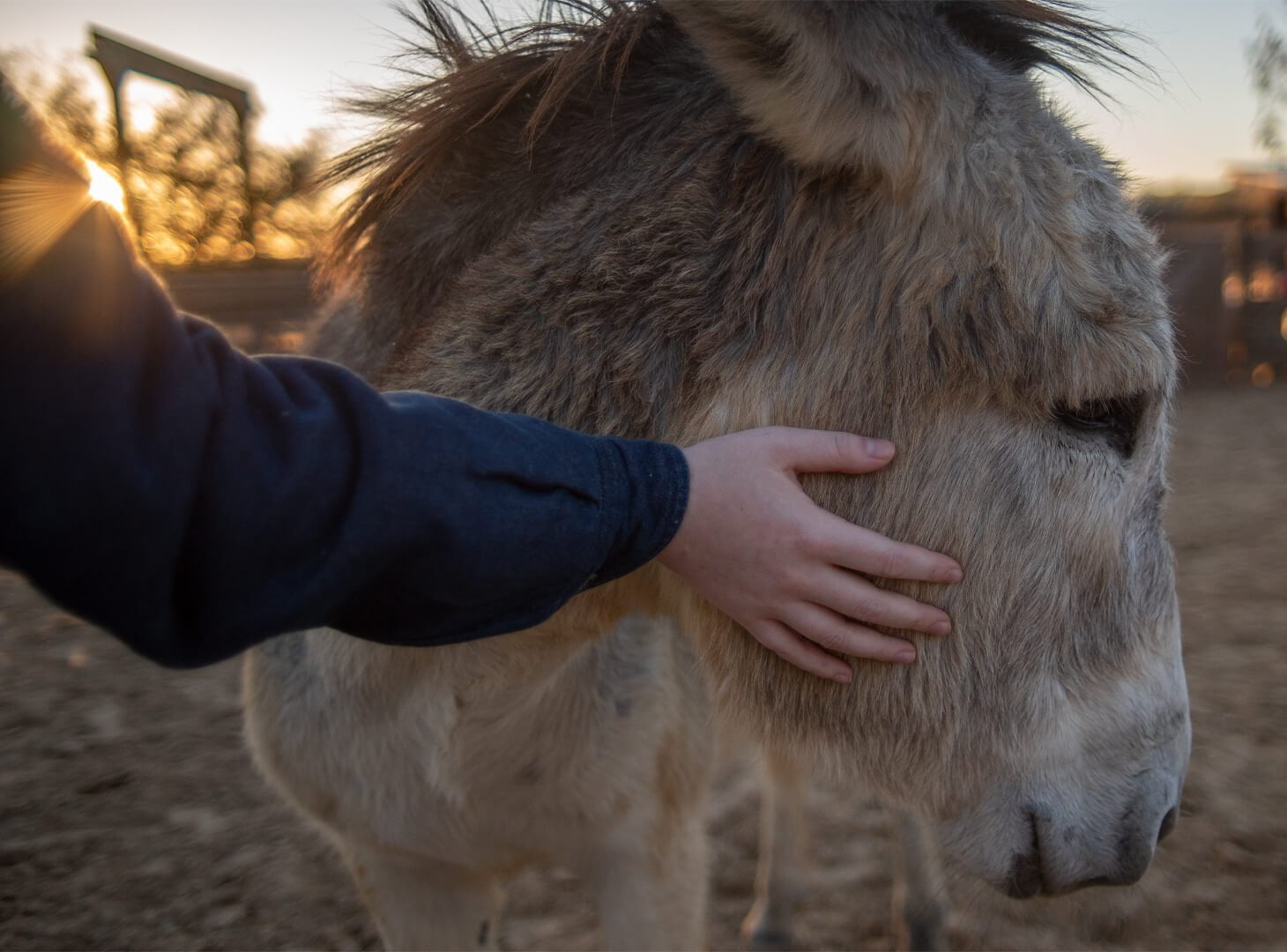 The Ranch Hands Rescue farm animal sanctuary provides rehabilitation and a safe haven for horses and livestock suffering from the worst cases of abuse and neglect. Rescued farm animals are given love and purpose in a peaceful, happy environment and are integrated into our Equine and Animal Assisted Counseling program to support people recovering from trauma.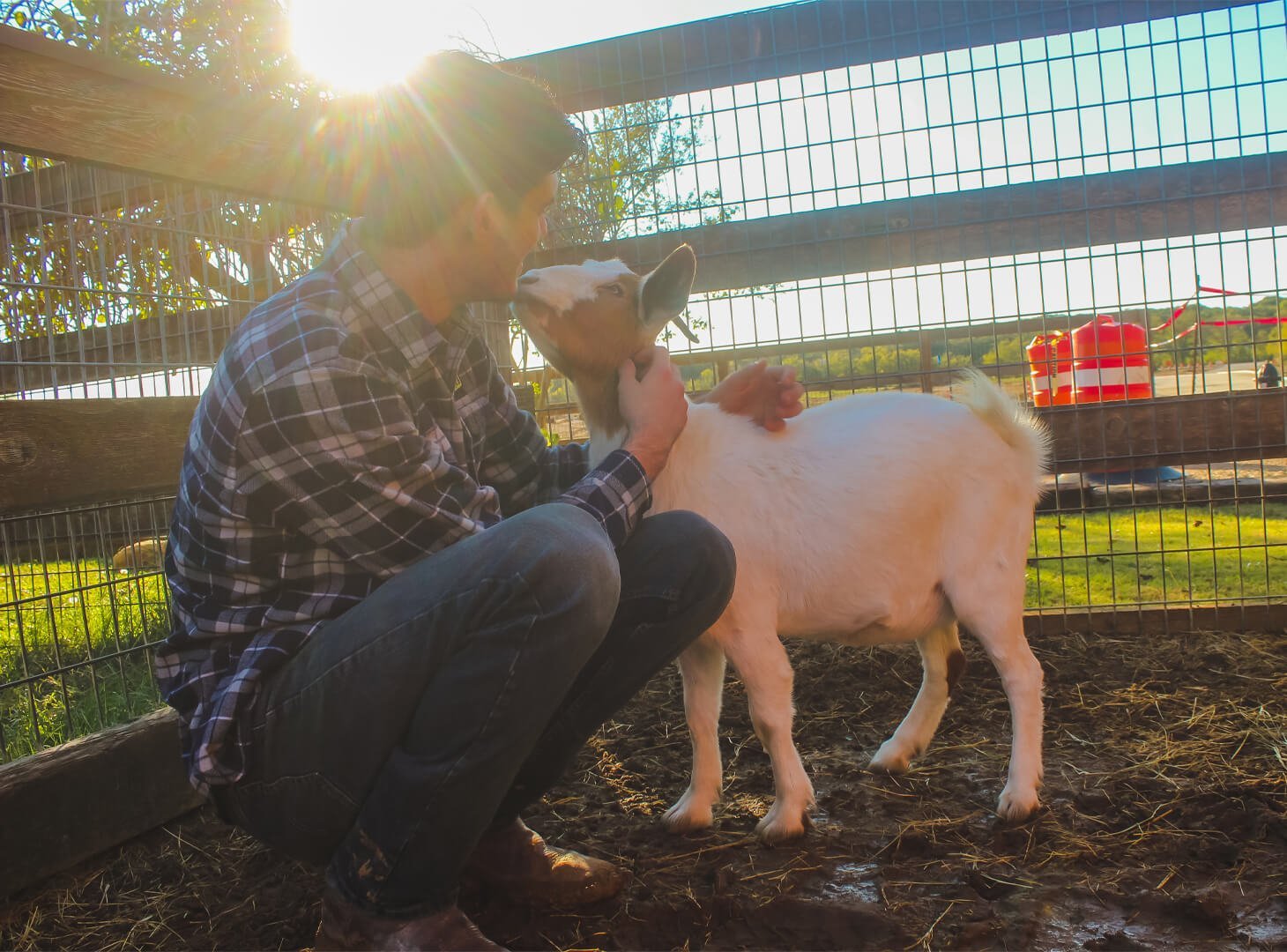 Trauma Therapy & Counseling Center
The Ranch Hands Rescue trauma therapy and counseling center is a unique place of healing, where people suffering from severe or multiple traumas experience transformative change. Compassionate licensed counselors provide a range of effective treatments, including EMDR and TBRI therapies for PTSD and a number of other complications. Our Equine and Animal Assisted Counseling program also helps children and adults build relationships with critical care animals, fostering mutual trust and nurturing recovery.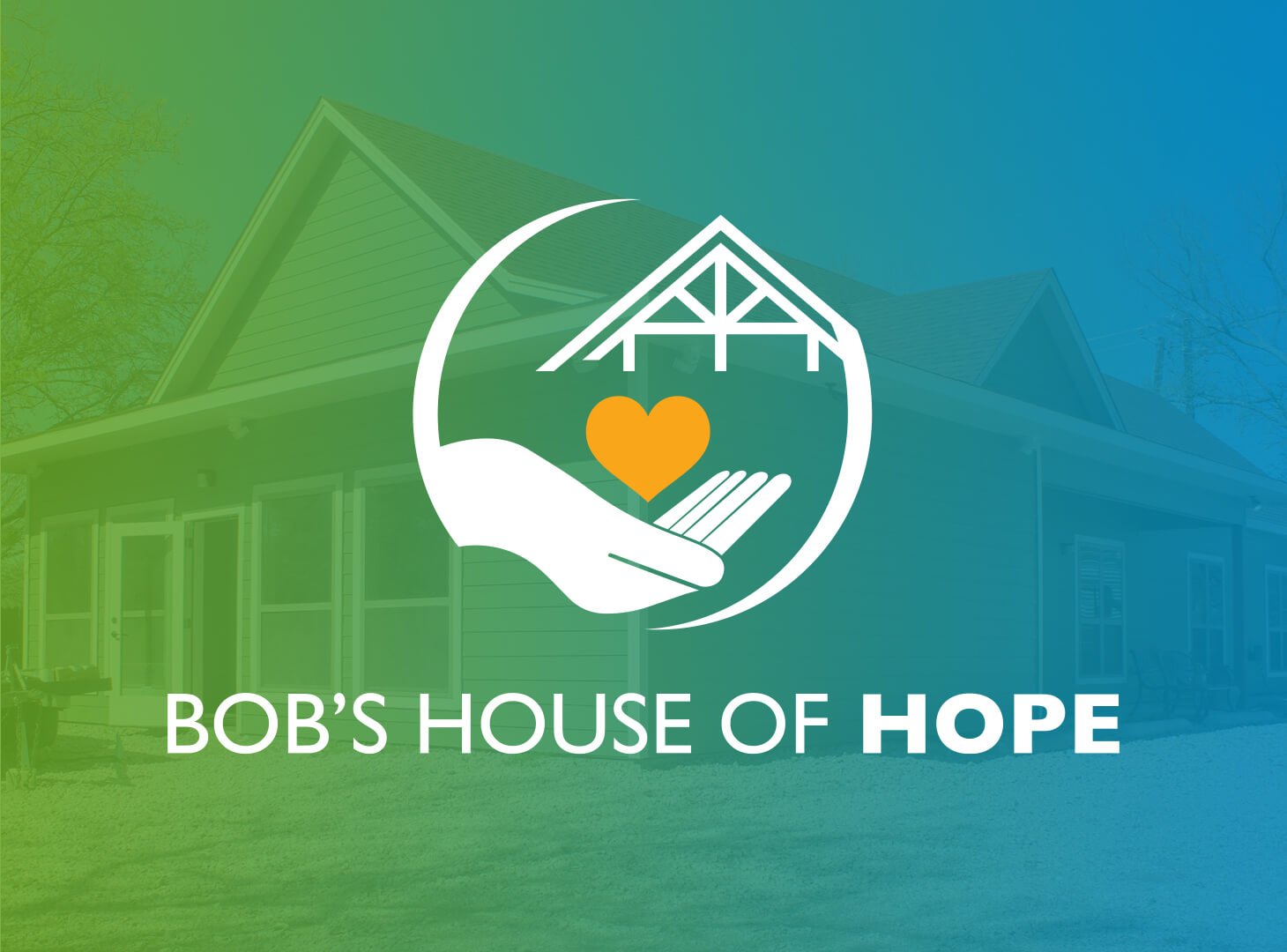 Bob's House of Hope at Ranch Hands Rescue is the nation's first safe house for young adult male survivors of sex trafficking. Built on safety and community, our facility meets the individual needs of its residents and includes RHR's innovative Equine and Animal Assisted Counseling intervention.
When you partner with Ranch Hands Rescue, you will know that you are dramatically changing the quality of life for a person in need or an abused animal at our farm animal sanctuary. Here is one of their stories.
AGE: 8-year old goat
AT Ranch Hands Rescue: 5-1/2 years
Daisy was brought to us with a broken neck, malnourished, scared, and distrustful toward humans. After working with veterans suffering from PTSD and children in our counseling program, she learned to not only trust but to cherish human touch again. Daisy has become an important perspective change, for many individuals in our programs, as she provides the opportunity for them to serve her needs and witness her own trust and love -in humans be renewed through her living happily in the sanctuary of Ranch Hands Rescue.
See What Makes This Change Possible
animals rescued, rehabilitated
and thriving
Men, women, and children treated and changed
volunteers and donors that make it possible
We Offer the Following Therapeutic Modalities
Equine and Animal Assisted Counseling (EAAC)
Trauma-Focused Cognitive Behavioral Therapy (TFCBT)
Cognitive Behavioral Therapy, Addictions Model
Eye Movement Desensitization and Reprocessing (EMDR)
Play Therapy, Art Therapy, Nature Therapy
Faith Based Counseling
Grief Counseling
A Sensory Space
View Therapy & Counseling Services
Trauma
Anxiety/Depression
Grief
Autism
Self-Harm
Behavioral issues
Relationship issues
(Child/Parent, Couples, etc.)
Substance Abuse
Adoption/Attachment
Eating disorders
PTS – Post Traumatic Stress
Sexual and physical abuse
Victims of sex trafficking
Veterans and their families
As a volunteer, when you donate your time to us, you become a part of the Ranch Hands Rescue family. Even if it's only a few hours per week or month,
your being here makes a difference
. Contact us to learn more about how Ranch Hands Rescue and Bob's House of Hope can utilize your talent.
"My daughter and I volunteered at Ranch Hands Rescue after we suffered a trauma to one of our family members, which left us feeling like we could have done more to help, if we had only known how."
– Mary L. RHR volunteer two days a week
Become A Member By Donation
Ranch Hands Rescue and Bob's House of Hop depends heavily on donors like you to feed, provide shelter, medical care and training for the animals as well as counseling and training for the people we serve.
Provides food, shelter, medical care and training for one animal for one week
Provides counseling services and therapy for 12 people for one week
Keeps our facilities, medical tools, and system operational for one week
Our features in local and national news, our animal and volunteer testimonials and more! Get inspired and join us by reading some of these incredible stories.
Call us or fill out the form below to keep up with current events, newsletters, or CEU Training.